With respect to Content Type Hub in OnPremise Environment, we had seen enough details in the past articles. Please refer HERE for a recap.
In the same manner, in Office 365, Microsoft configured all of the other steps and kept the site collection as a Hidden Site Collection. Yes, regarding the Content Type Hub in Office 365, we don't need to set up the CT Hub Site Collection. Microsoft takes care of it and the site collection will not be listed on the Site Collection List as well.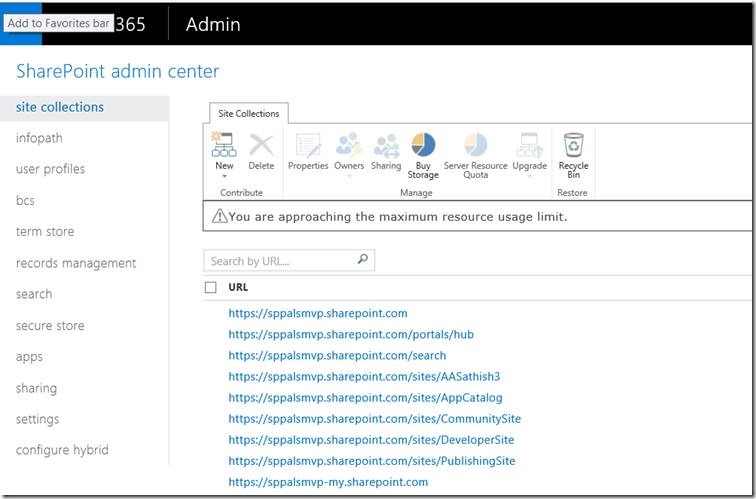 But, if we type the URL directly as https://<<Tenant>>.sharepoint.com/sites/contenttypehub, the site will be fully functional.
By default, the Content Type Syndication Hub Feature is enabled.

Let us go to the Site Settings and Create a Content Type.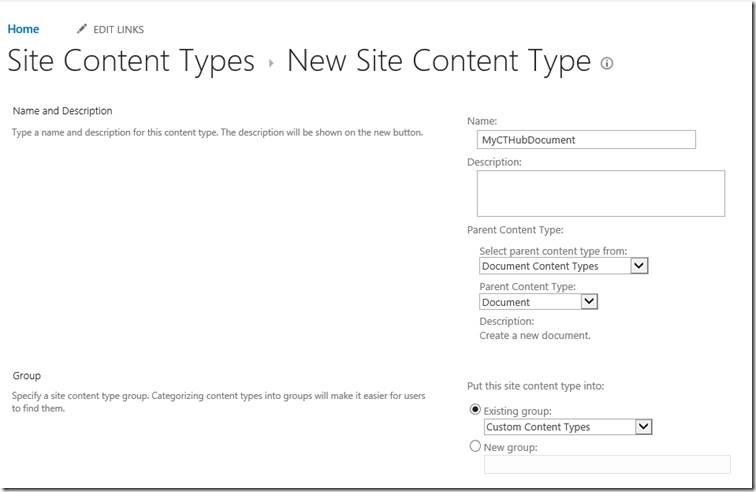 Click on the Manage Publishing for this Content Type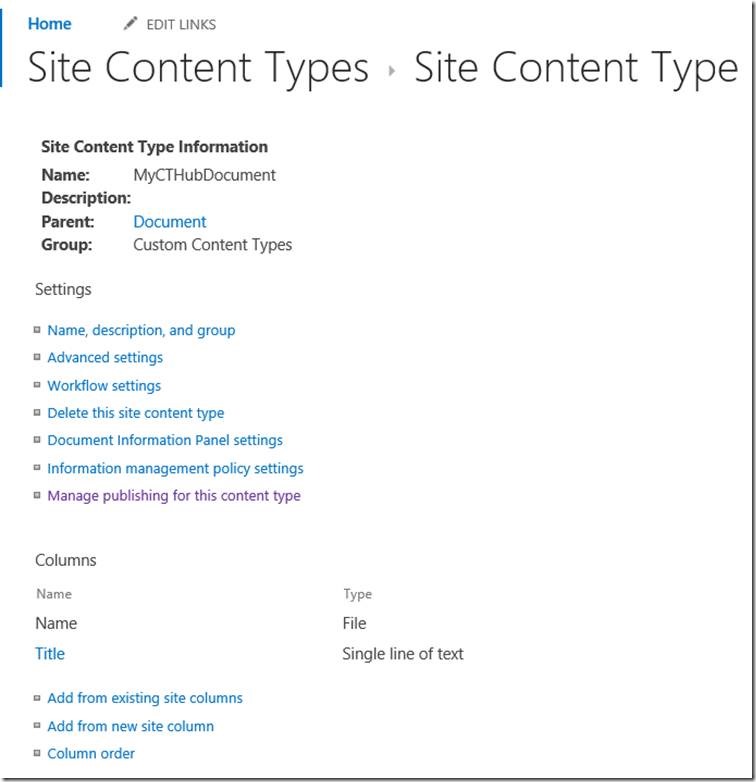 We will get the below screen, Publish, Republish, UnPublish.
Out of those, for the first time, select Publish and click OK.

Now, come back to our Consuming Site Collection. In my case, I am going to https://sppalsmvp.sharepoint.com/sites/developersite
Go to Site Settings, Click on "Content Type Publishing"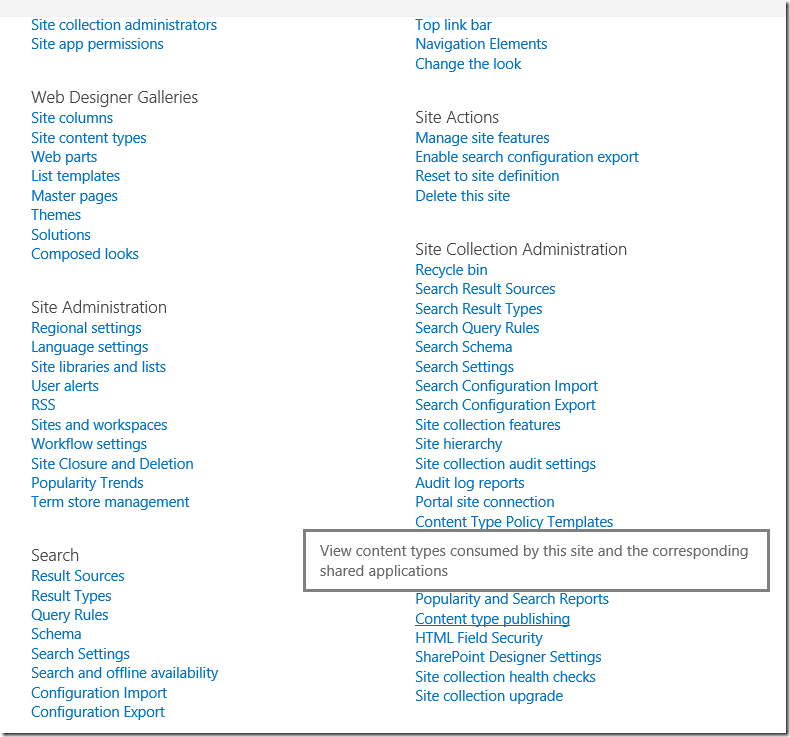 Select the "Refresh All Published Content Types on Next Update" check box and click OK

After 30 Mins, we will be able to see the published content type on the Consumed Site Collection. But again, I am not very sure about the time line. Sometimes, I was able to see the Content Types lesser than 30 mins also. But, in OnPrem, it was in our Hands. i.e., if we run the timer jobs from the Central Admin, the Content Types will be reflected immediately. But in Office 365, we don't have the direct control over the timer jobs. Hence, we need to wait for certain duration until Microsoft runs the timer job.
Again, one more important stuff is, this waiting for the CTs to reflect is only for the existing site collections. If we create a new Site Collection, the Content Types are immediately available from the Content Type Hub.
After few mins, the Content Type will be listed as below.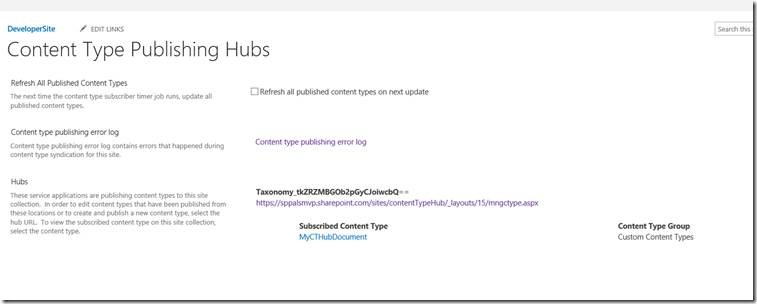 In the upcoming articles, let us see how to automate these things.
Happy Coding,
Sathish Nadarajan.