In this article, let us see how to configure the Information Rights Management in Central Administration of SharePoint 2013.
As usual, let us go by step by step procedures.
1. Go to Central Administration.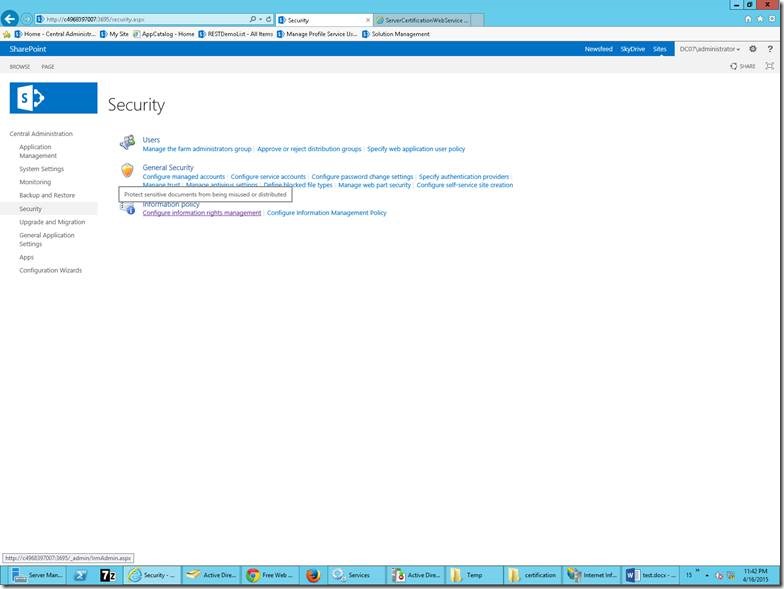 2. On the Security Tab, Click on the "Configure Information Rights Management"
3. On the screen, select your appropriate option.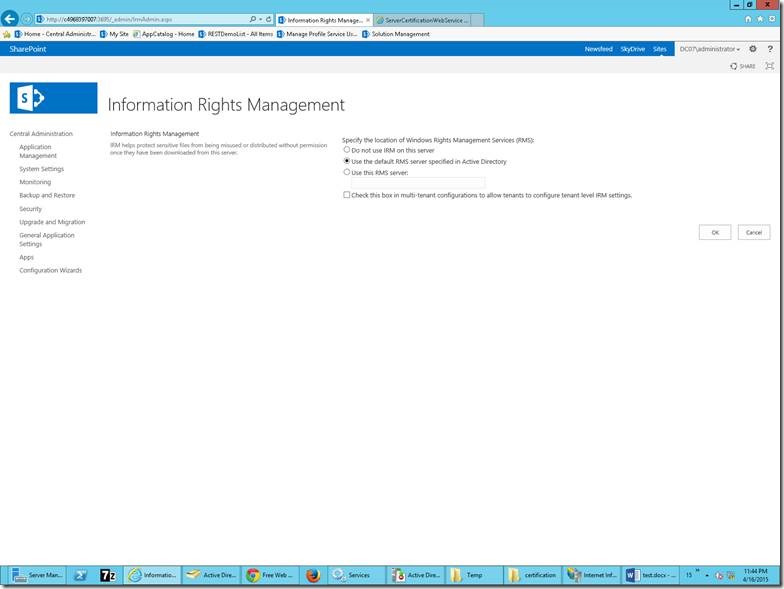 4. Click OK.
Happy Coding,
Sathish Nadarajan.