Enable Library as a Catalog
Now, the Content Type Hub, Authoring Site, Managed Properties were ready. With this, I would say, we crossed 80 % CSP implementation, though we have not entered in to CSP itself. The logic behind this is, implementing the CSP is only 20 %. But preparing the environment for the CSP plays a major role. That's the reason; I tried to cover step by step as much as I can.
1. Now, we need to enable the "Authoring" Site Collections "Pages" Document Library as a Catalog. For that, we need to go to the Settings of the "Pages" Document Library.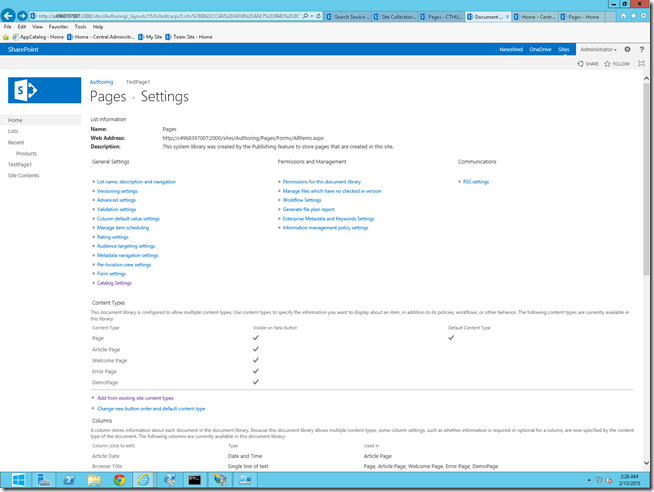 2. Click on the "Catalog Settings". Check the box, "Enable this Library as a catalog"
3. Click on the "Enable Anonymous Access". For some reason, as of now, I am making this as a Anonymous. But, if all the users do have the Read Access to the Authoring Site, then there is no need of this. I don't want the end users to not even login to the Authoring Site. But they should be able to see the crawled content from this site collection. For that, let us make this as Anonymous Access.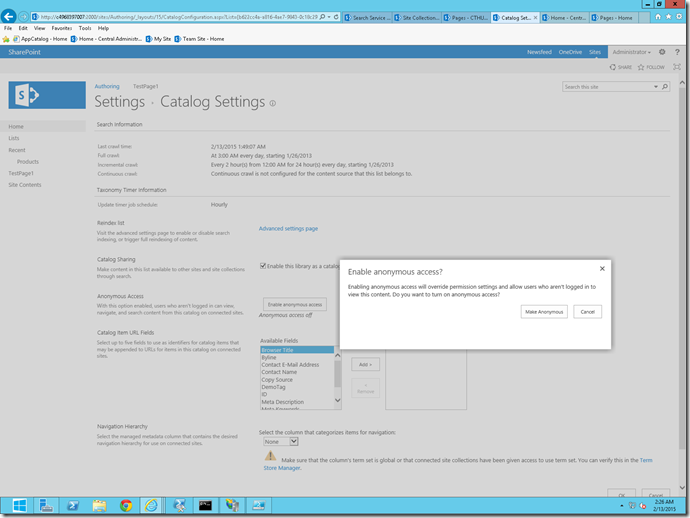 4. On the "Catalog Item URL Fields" section, let me select the three columns, DemoTag, ID and the Title and Select the "DemoTag" column as the Navigation Hierarchy. Note that this "DemoTag" Column should be a Single Value, Mandatory column,. Then only it can be used here. If the choice is multi, then we cannot use that as Navigation hierarchy.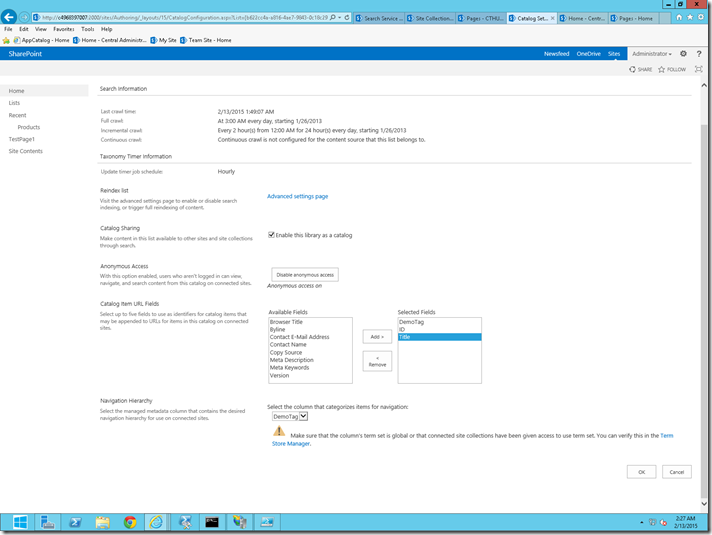 5. Then on the "Advanced Settings" section, let me reindex the Document Library once. Though it is not necessary, let us do this as a double check.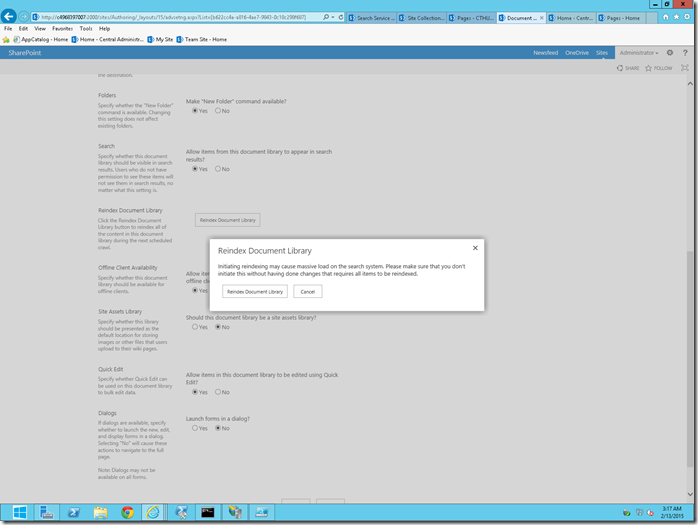 6. Now again do a full crawl.
Let us see about the Navigation Settings in Part7
Happy Coding.
Sathish Nadarajan.