In the previous article HERE, we had seen how to implement the Variations Sites in SharePoint Online. In continuation to that, let us have some more information regarding the Languages in SharePoint Online.
In this article, let us see how to Change the Preferred Language Settings in DELVE.
1. Open the SharePoint Online Site.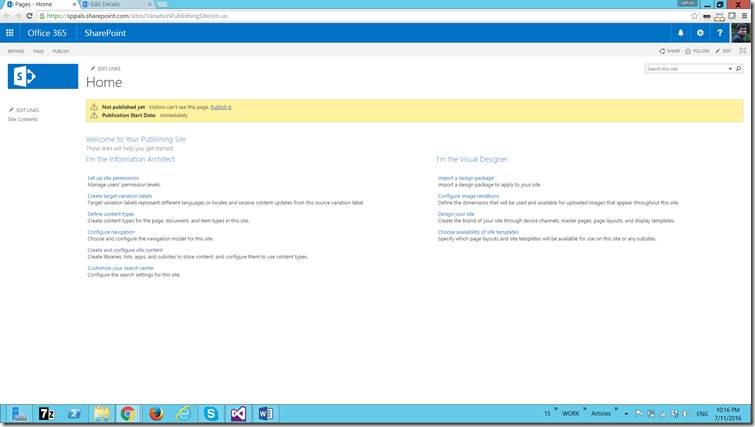 2. Go to My Profile Page by clicking the "About Me".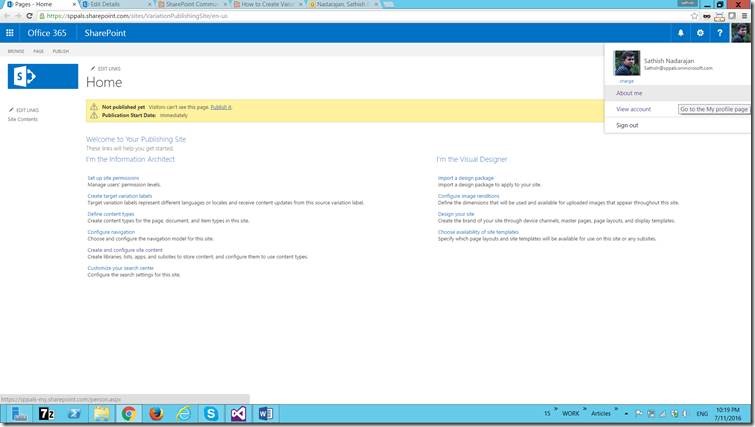 3. Delve will be opened as below.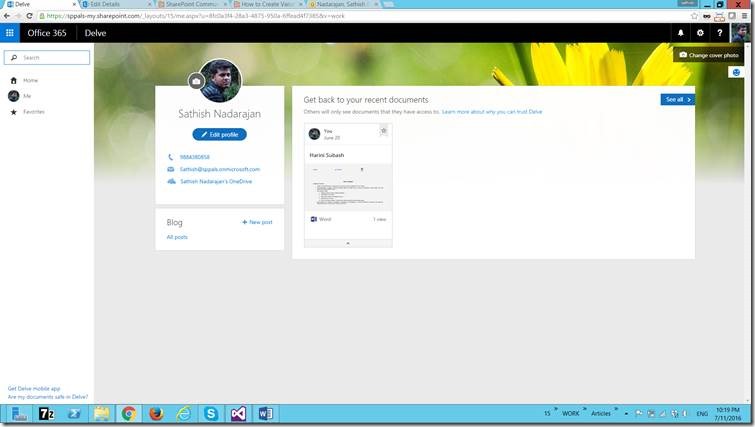 4. Click on Edit Profile.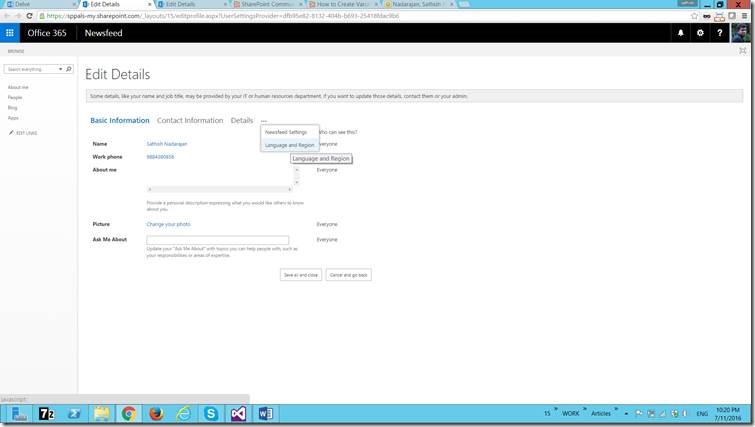 5. Click on Language and Region. We will see the below screen.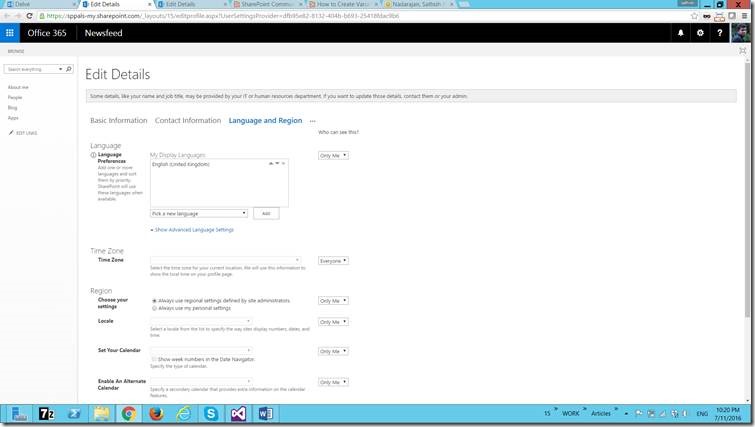 6. Here on the Language Preferences, add the languages required and set the Order by clicking the up and down arrows inside the list box.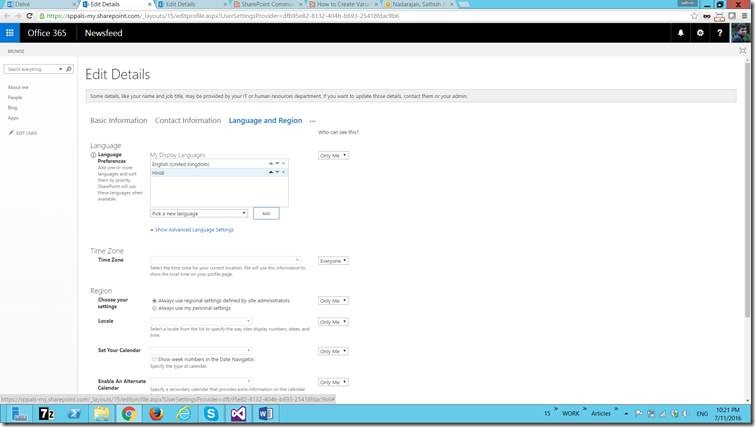 7. In our case, let me select Hindi and make it as the first language.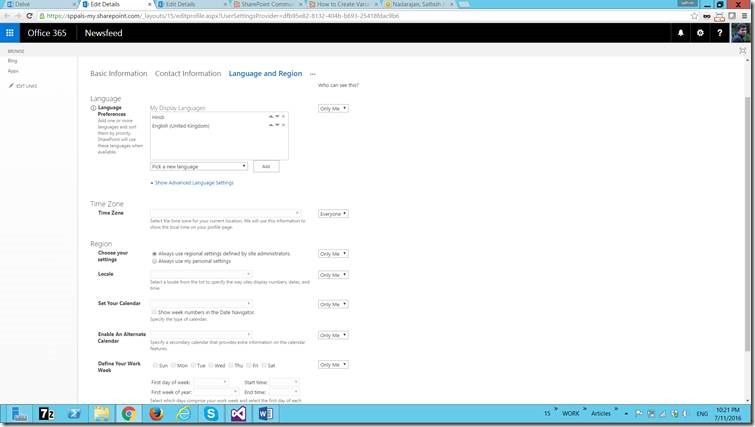 Like this on the Delve, we will be able to update all of information.
Happy Coding,
Sathish Nadarajan.