In this article, let us see how to Create App Catalog Site Collection in Office 365.
1. Go to https://<<tenant>>-admin.sharepoint.com/_layouts/15/online/SiteCollections.aspx.

2. Click on App on the Left Quick Launch Menu.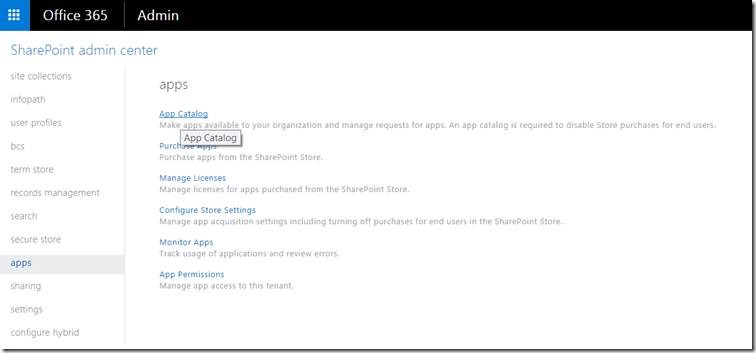 3. Click on "App Catalog"

4. Select Create New app catalog site and Click OK
5. Enter the details and click OK.

6. Once the site got Created, it will be listed on the SiteCollections List.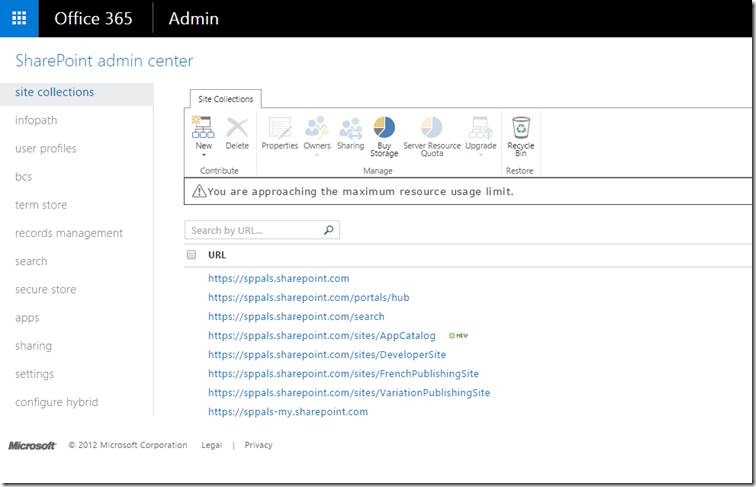 7. The newly created site is as below.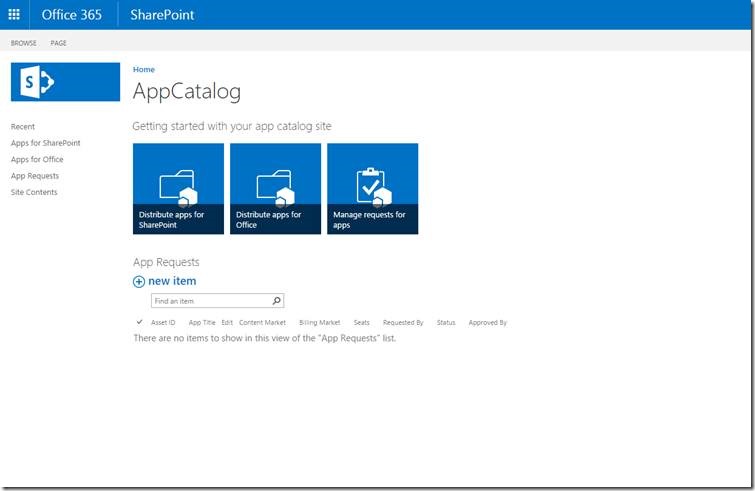 8. We need to upload our APPS under "Apps for SharePoint" list.
Happy Coding,
Sathish Nadarajan.