In the previous article, we saw how to create the Azure AD. Now, let us have a look on Creation of Users. After the AD is setup properly, the below screen will be displayed.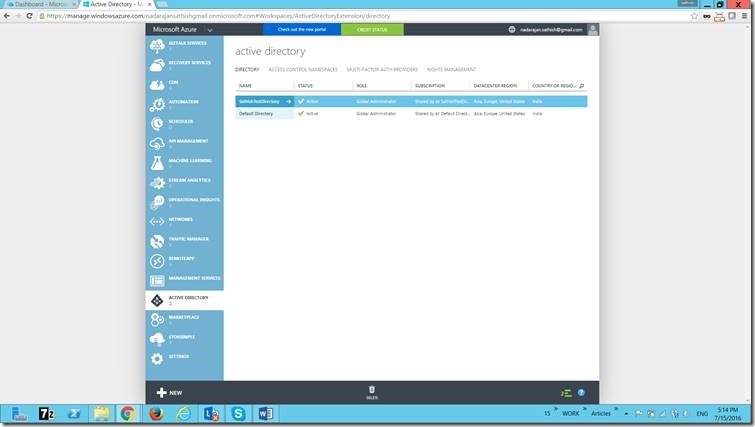 Click on the directory which we created.
There are many options we can see.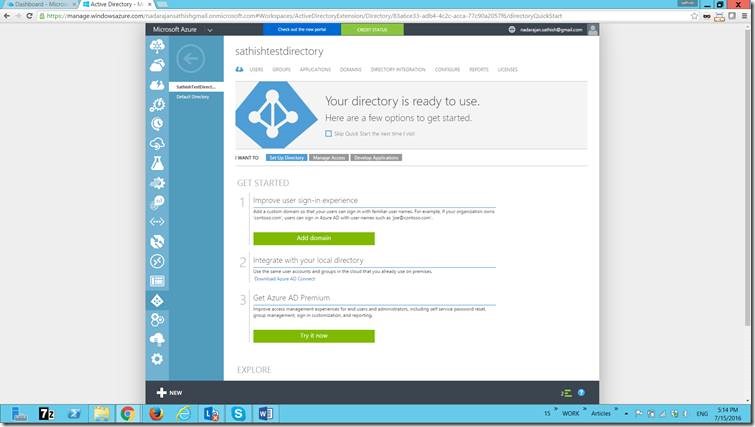 Out of them, let us focus only the Users Creation for the time being.
Once, I click the Users at the top menu, the current user list will be appearing.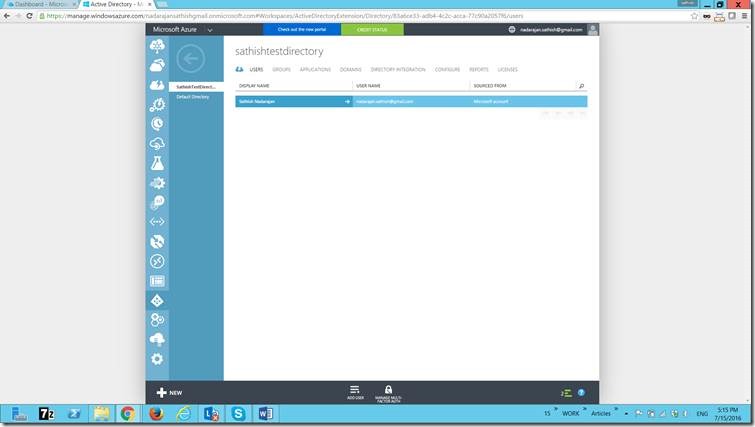 Click Add Users at the bottom.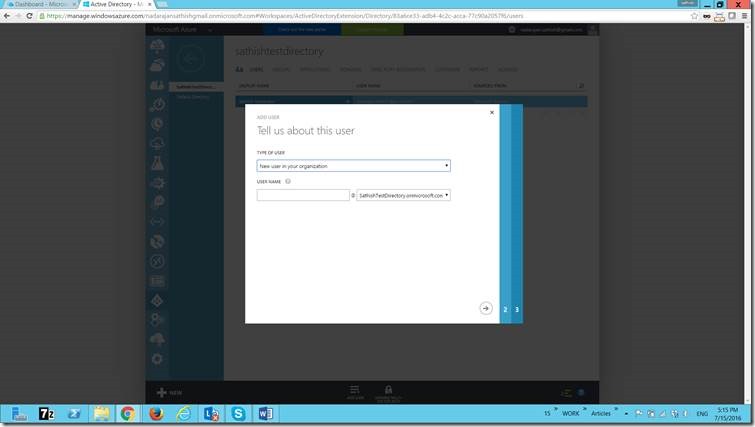 Give the UserName and the other information on the corresponding screens. Please refer to the below screen shots.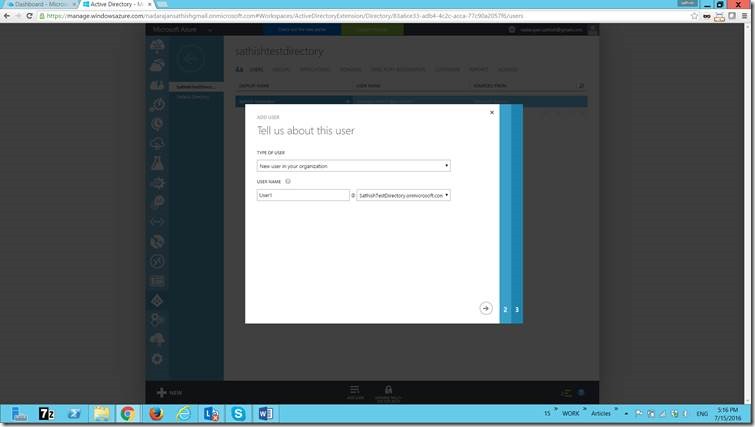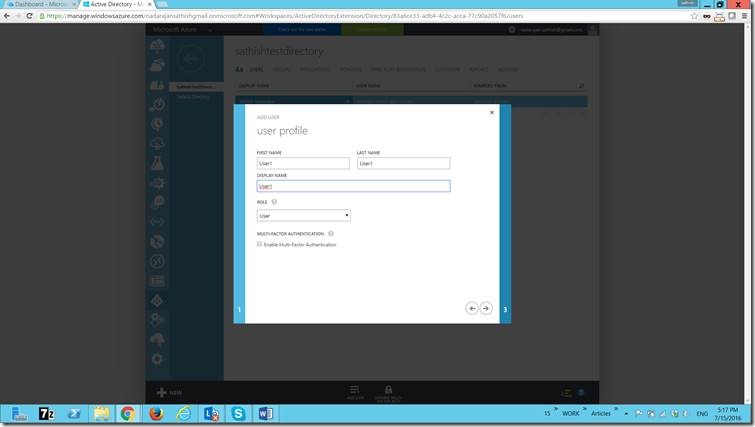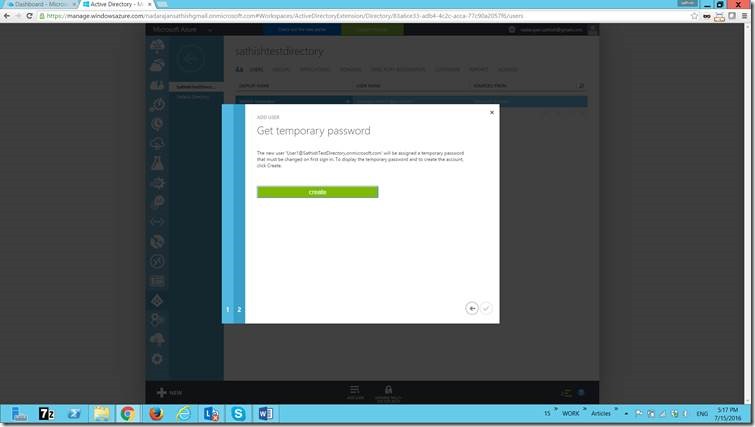 The temporary password screen will be appearing, once the user got created.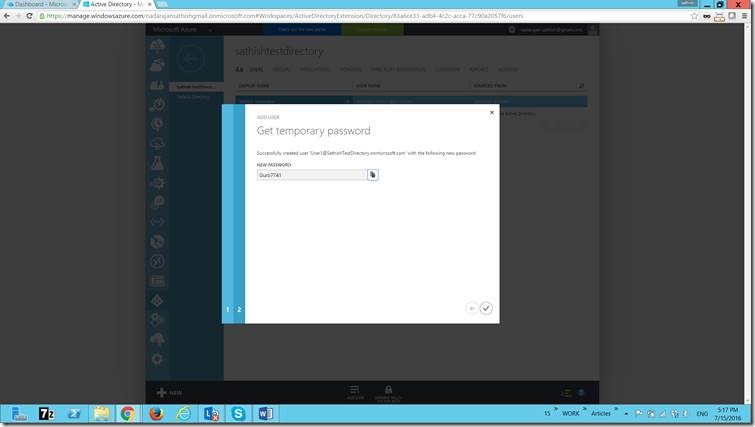 Copy the password.
Now, open the new window and go back to https://portal.azure.com
Login with the new User which we created just now.
user1@sathishtestdirectory.onmicrosoft.com
The system will be prompted to change the password.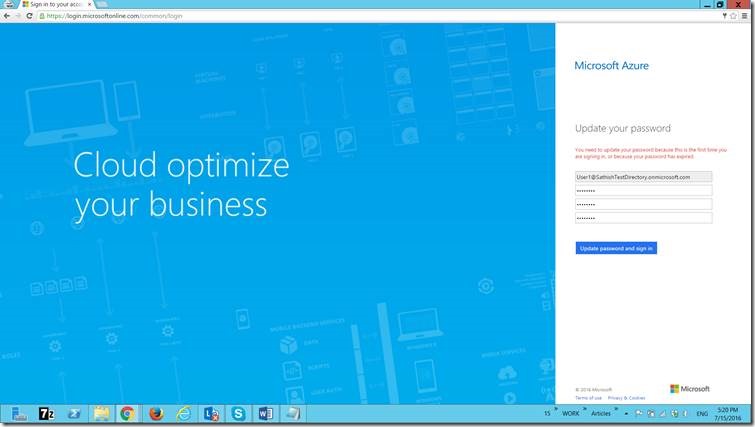 Change the password.
Now, we are done with the User Creation.
Happy Coding,
Sathish Nadarajan.