In the recent years, Microsoft is leveraging Yammer into the next level. By default, when we purchase a SharePoint Office 365 licence, we are getting a Yammer as well. This clearly shows that going forward, Microsoft is planning to keep Yammer as its one stop shop for the collaboration portal.
As a first step, let us see, how to enable the Yammer on our SharePoint O365 Environment.
By default, when we upload a document, we can see the Follow Option in SharePoint O365.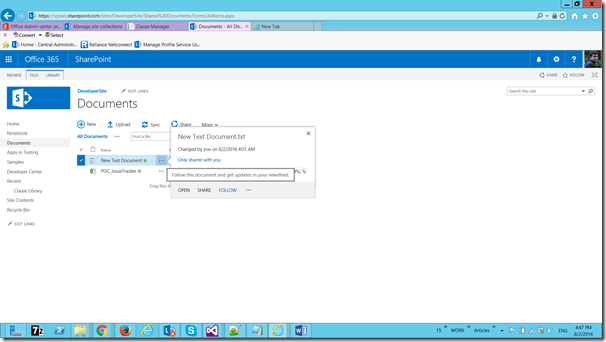 But, when the Yammer is enabled, this Follow will be replaced with POST.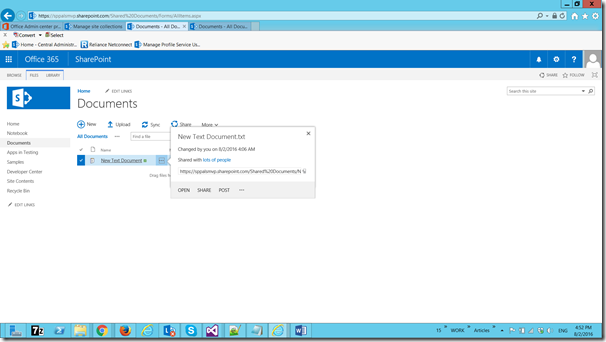 Now, let us see What change needs to be done for this.
Go to the Admin Centre of SharePoint Online. In my case it is https://sppalsmvp-admin.sharepoint.com/
Click on Settings.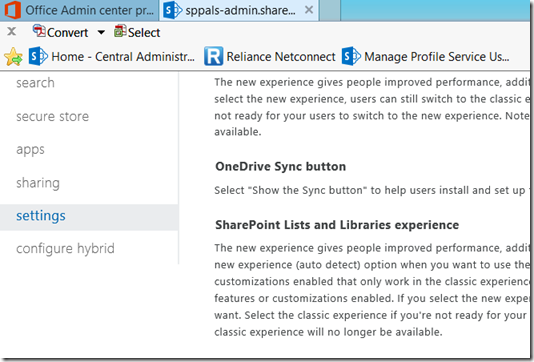 Scroll down to see the option Enterprise Social Collaboration.

By default, it will be "Use SharePoint Newsfeed".
Change that to "Use Yammer.com Server".

Click on OK. Wait for some time. After the background timer jobs executed, the options on the Site will get change. Note : The change will not reflect immediately.
Now, let us go back to the site and see the document.
We will get the POST Link.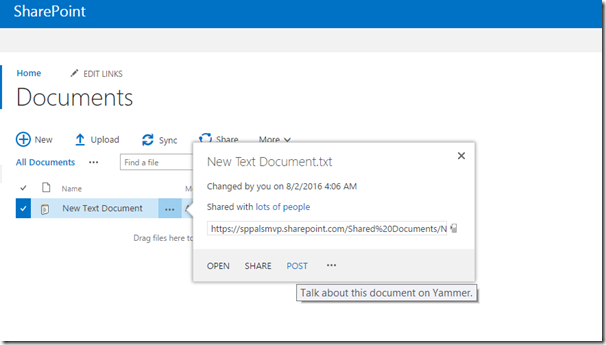 On click that, we will get a popup window with a text box to type the comments.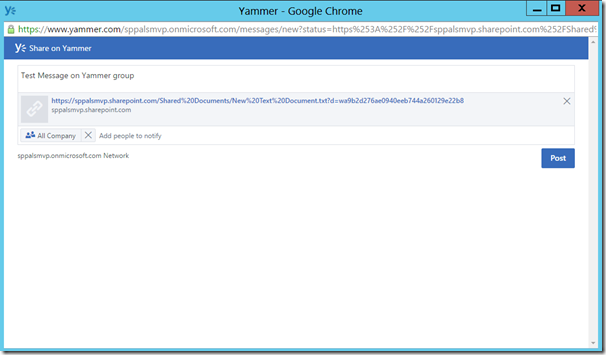 If we closely watch the URL, the Yammer Account URL will be,
https://yammer.com/<<tenantname>>.onmicrosoft.com
We can directly login to the Yammer site and see the posted message, post new messages, create new groups etc.,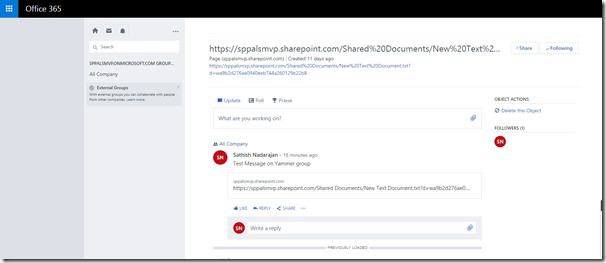 Happy Coding,
Sathish Nadarajan.