Usually, when we are dealing with Content Type in a document library, then when a document is created based on a content type, we need to create a document from template.
Let me explain in detail with the screen shots and the step by step procedure.
1. Create a Content Type using document as the parent type.
2. Attach the Content Type to a document library.
3. Try to create a new document using the Content Type which we attached now.

4. By default the template will be taken as a blank DOCX file.

5. Instead of this blank file, if I want to have some default template, then go to Content Type.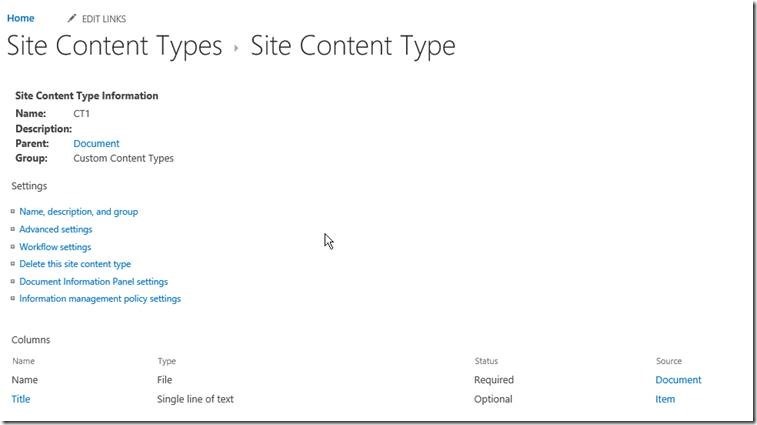 6. Click on the Advanced settings.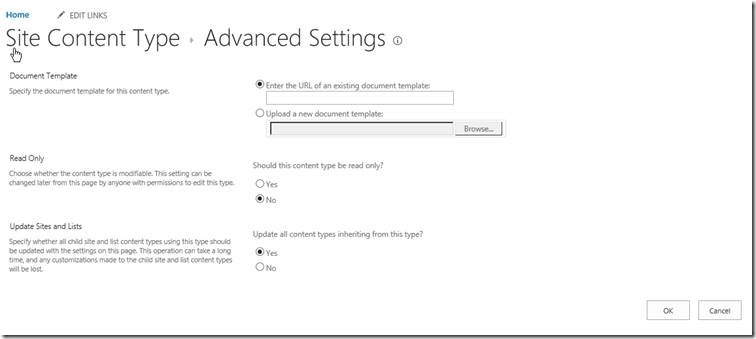 7. Select the Option "Upload a new document template" and browse the template file.
8. Click OK.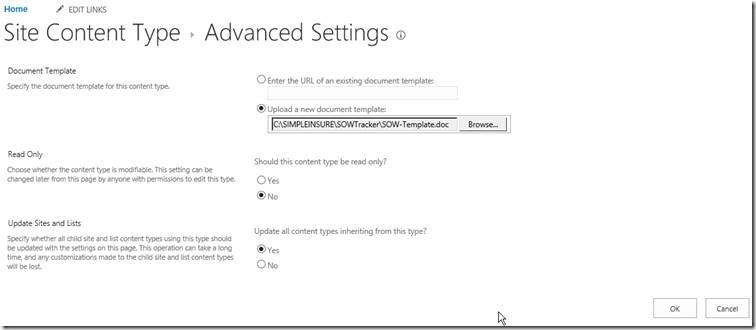 9. Now, come back to the document library and click on the new CT1 document.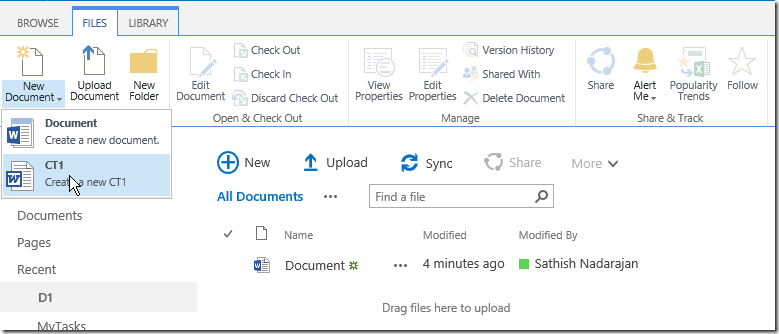 10. The new document will be created based on the template which we uploaded.

In the upcoming article, let us see how to do this using the Provisioning Template. i.e., while creating the Content Type using Provisioning Template Engine, these templates can be given as part of it.
Happy Coding,
Sathish Nadarajan.