Today I was installing Python on the Windows Server 2012 R2 VM. Once installing the Python, we need to add the Installation path of the Python to environmental variable PATH.
In the earlier versions of windows, we will see the environmental variables in the computer properties. But in Win Server 2012, it is moved to the Control panel.
1. Go to Control Panel.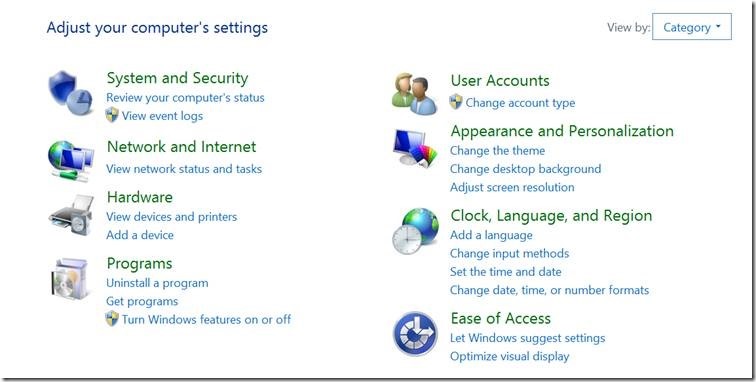 2. Click on "System and Security"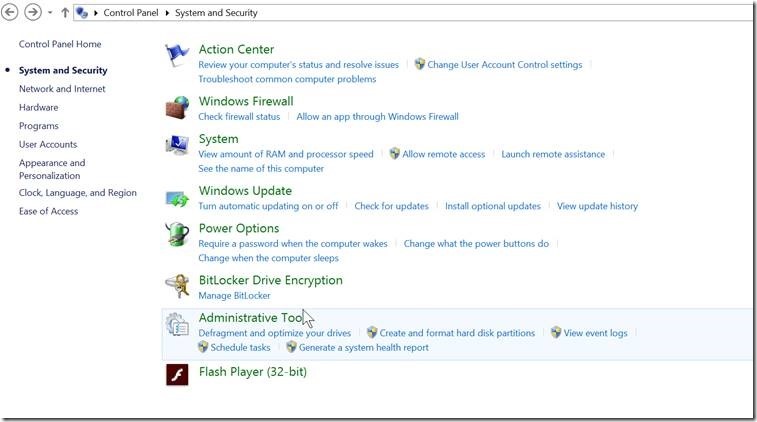 3. Click on "System"
4. Click on "Advanced System Settings" on the left pane.

5. System Properties will be opened as below.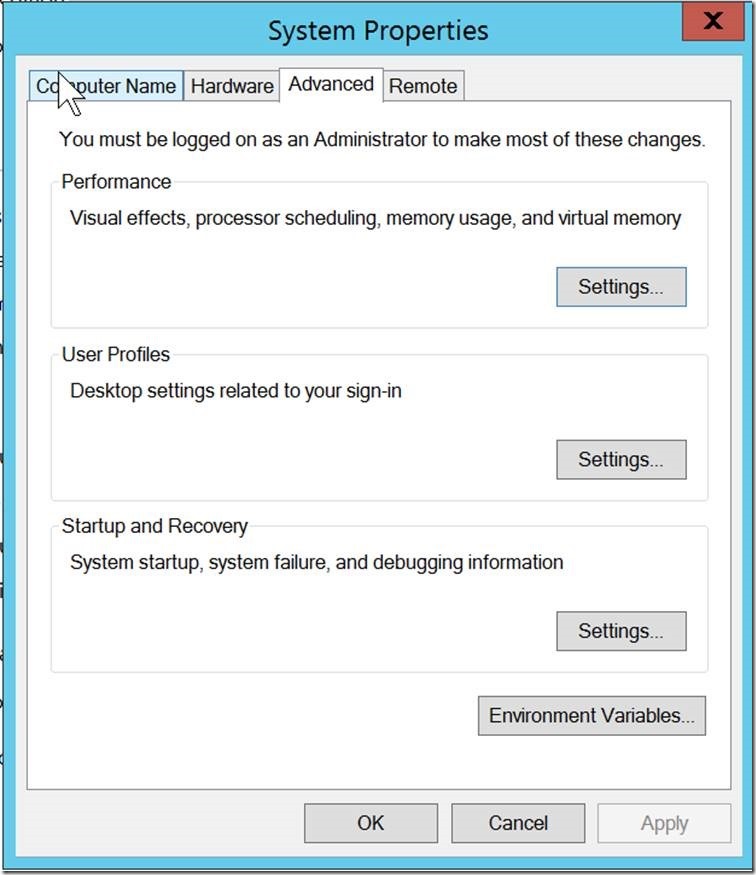 Click the Environment Variables and add your PATH. It works the same way as that of the earlier versions. But only the location is changed.
Happy Coding,
Sathish Nadarajan.