I met with a strange exception like "Settings or services required to complete this request are not currently available. Try this operation again later. If the problem persists, contact your administrator." While trying to access the Configure App URL property in the Central Administration.
This does not seems to be a regular one. Once in a while, I got this exception. To resolve whenever we face this, a simple re-start of the following services will do the magic.
1. 1.App Management Service Application
2. 2.Microsoft SharePoint Foundation Subscription Settings Service Application
3. 3.Managed Metadata
The place what I am mentioning in this article is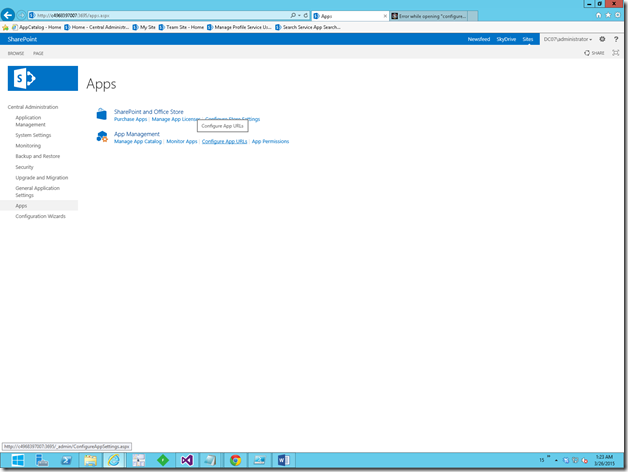 If you have not configured any of the service applications, then you will get a message like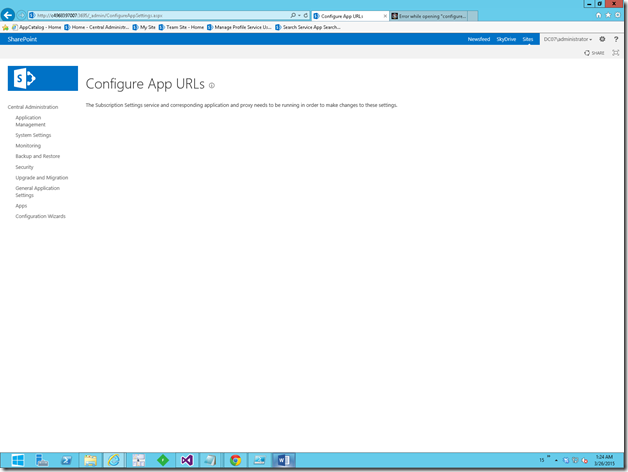 The subscription settings service and corresponding application and proxy needs to be running in order to make changes to these settings.
Happy Coding.
Sathish Nadarajan.