Recently, I came across an issue like, after many days, I Opened the Search Service Application in one of the DEV Server. At that time, a strange home screen, I was getting.

And even, If I go to Content Sources, Crawl Rules etc., everywhere exception is been thrown.

Then after spending some time, found some interesting / easy fix for this.
By Executing the PowerShell Command Psconfig -cmd secureresources the exception was cleared.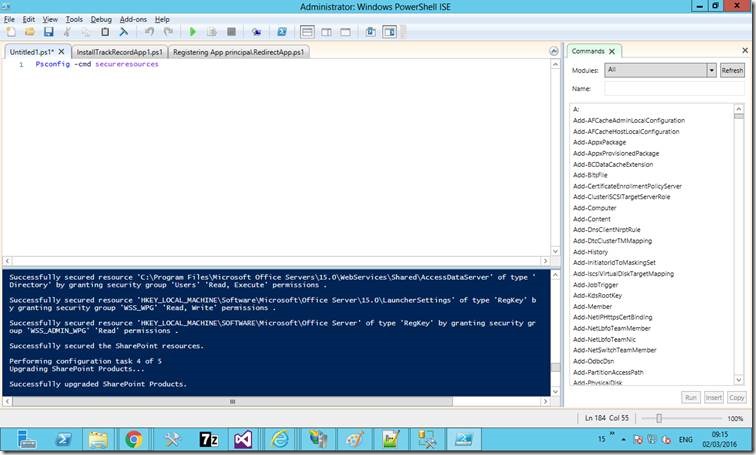 The above command took like around 5 mins to complete. I was fingers crossed at that time. But at the end, I was able to see my Search Service Application up and running again.
Happy Coding,
Sathish Nadarajan.