Simple Tip –
When we create a Virtual Machine in Azure, the Audio service will not be enabled by default.
When we take the RDP, the Audio of the host machine will not be taken by default. To make it enable, We need to install the feature "Remote Desktop Services" on the VM.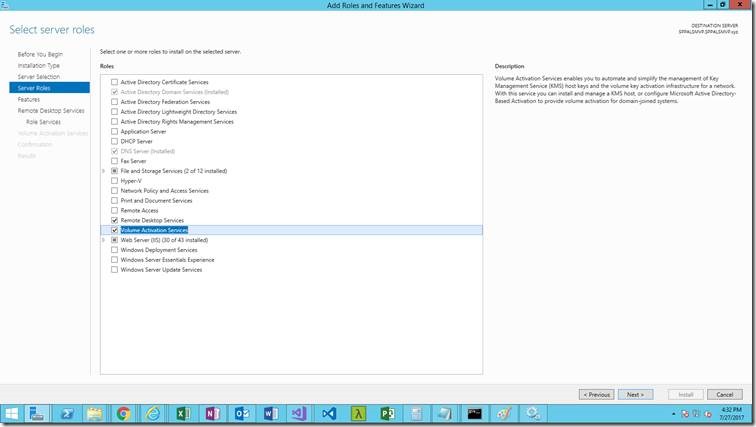 And make sure that the "Windows Audio" Service is running.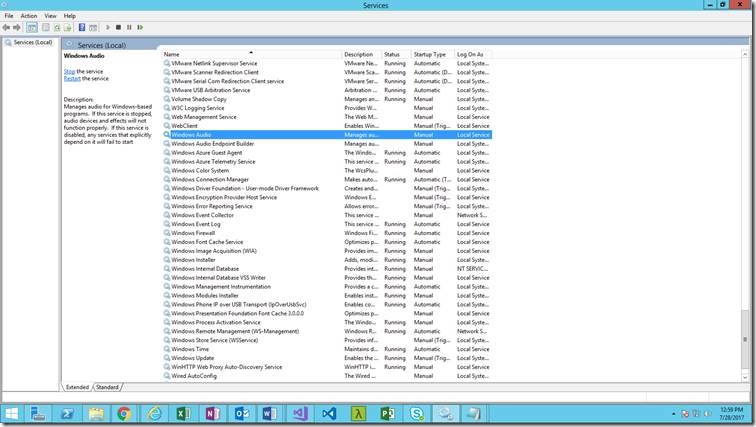 After doing this, enable the audio by right click on the Speaker icon on the bottom right corner.
Happy Coding,
Sathish Nadarajan.