In the last article, we saw how to configure the IRM in Central Administration. At that time, I got an exception like "The required Active Directory Rights Management Service Client (MSIPC.DLL) is present but could not be configured properly. IRM will not work until the client is configured properly".
With little investigation, found the root cause.
The cause is, the default admin account will not be having permission on the SErverCertification.asmx Service. For that, we need to give access to that file manually.
1. Go to C:\inetpub\wwwroot\_wmcs\certification\ServerCertification.asmx
2. Right Click and go to Properties
3. On the Security Tab, Edit the Users
4. Add the User Account by which we opened the Central Admin.
5. Give full access to that User Account.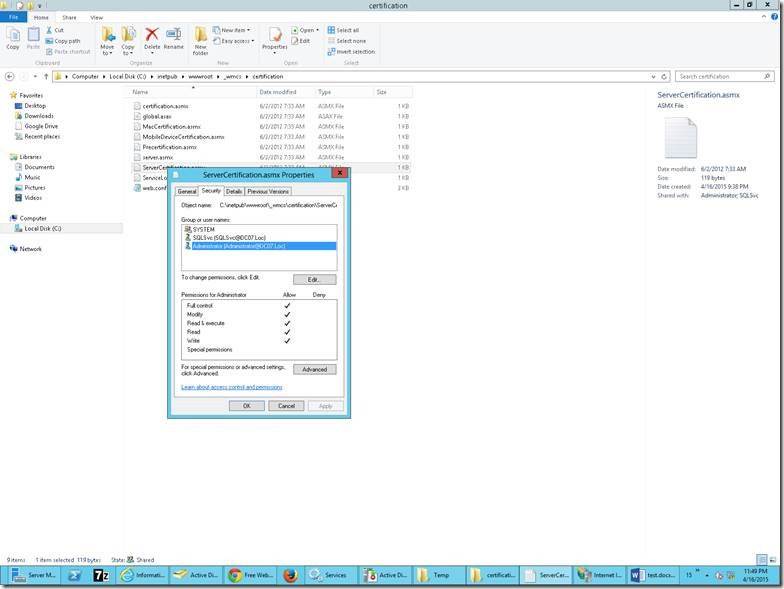 Happy Coding,
Sathish Nadarajan.