Many of us would have faced this problem of dealing with unused site/storage of SharePoint.
Everybody in a team would love to have a sub site of their own. But after some time it will be lost due to less patronage of usage. How to get rid of this automatically by SharePoint without the admin or custom timer jobs.To manage unused sites, to delete unused site automatically in sharepoint
(Sharepoint automatic site deletion of unused sites)
In your sharepoint server navigate to the following path (you should be a member of the farm administrators group to reach here) in your sharepoint 2013 box.
Central administration -> Application management -> Site Collections -> confirm site use and deletion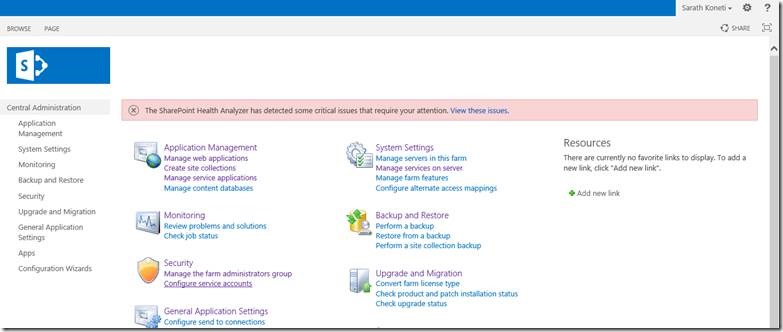 Under Application management choose confirm site use and deletion.

We can choose first check box in the below screen to send email notifications to owners of un used site collections.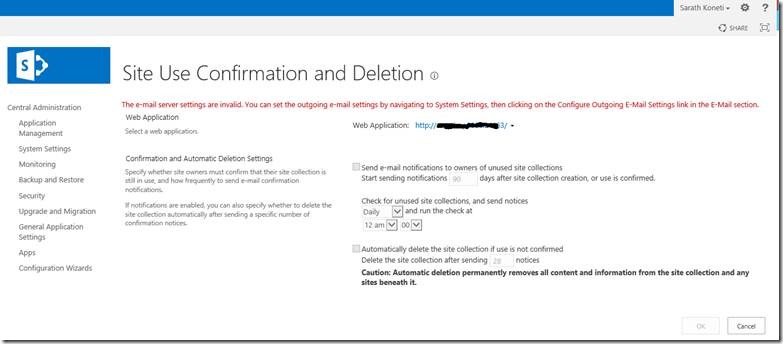 The good thing about this feature is we can be able to send reminders to the site collection administrators on a daily / weekly / monthly basis. By default its 28 notifications.
Each organization has a policy to deal with content, some want quarterly cleanup of resources and some want it otherwise.
After carefully choosing the options that best suits you/your organizations needs click OK.
Happy Sharepointing!
Sarath Babu Koneti