In this article, We are going to look at a tip to disable/Enable the Automatic Updates in Windows Server 2016.
1. Go to Command Prompt
2. Type sconfig
3. The below screen will be coming.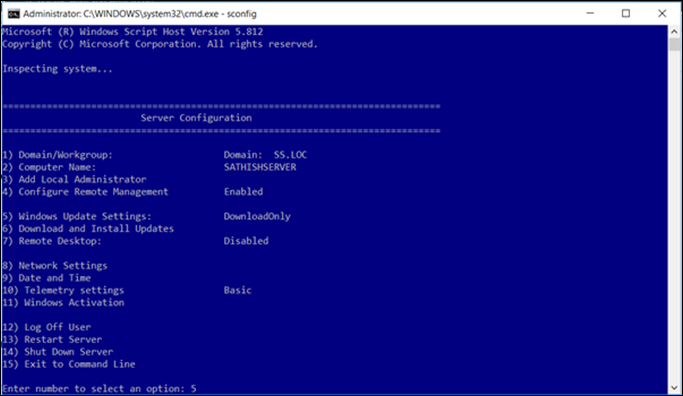 4. Choose the Option 5.
5. Follow the instructions. The settings will be updated as below.

In the upcoming articles, we will see some more tips about the Windows Server 2016
Happy Coding,
Sathish Nadarajan.