I hope all of us were using many site templates in SharePoint. But, the Record Centre will be used by very few only. Recently I was working on the Record Centres and thought of sharing the experience with the community.
· The Record Centre Site is similar to other site templates like team site, publishing site. But, it has few preconfigured items to manage the records.
· The Record Centre Site Templates takes care of entire record management process like, Record Collection, Record Management, Record Disposition etc.,
· It has preconfigured retention programs which can be customized.
· Record Centre has the built in features like Versioning, Auditing, Metadata management, eDiscovery, record routing.
Record Management Plan
The record management plan differs from organization to organization. But in general, before implementing any Record Centre, we need to consider the below items.
· File Plan
· Content Type
· Retention Rules
· Record Libraries
The Record Centre can be created using the below Template.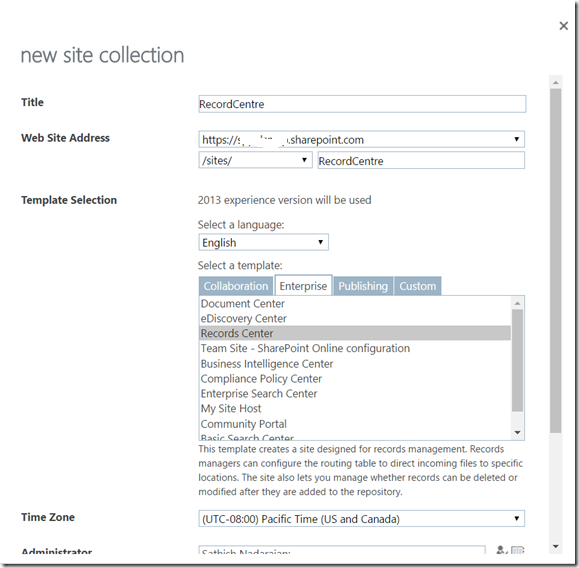 Once, we create our record centre, it will be as below.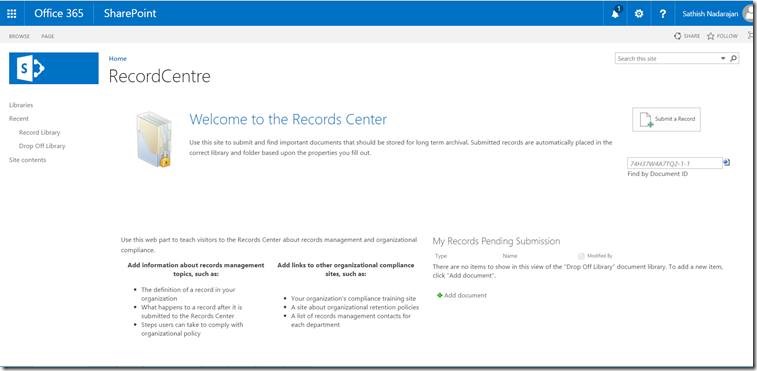 Let us see the in-depth record centre configuration in the upcoming articles.
Happy Coding,
Sathish Nadarajan.