By default, in Windows Server 2016, the Preview of the Images were not displayed on the Preview Pane, instead, the icon is displaying which is of no use. A quick tip to enable it back.
1. On the Windows Explorer top ribbon, click on the Options -> Change folder and Search Option

2. Make sure that, the "Always show icons, never thumbnails" as unchecked and click OK.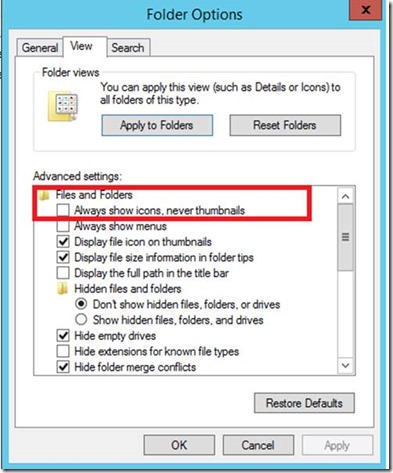 Happy Coding,
Sathish Nadarajan.